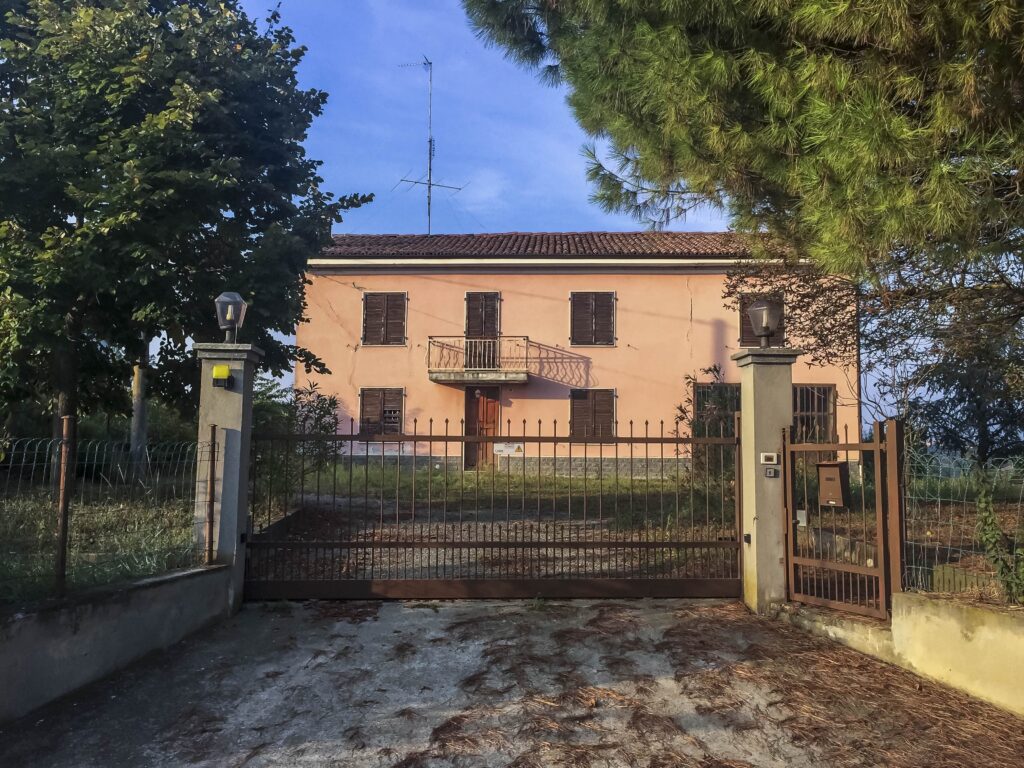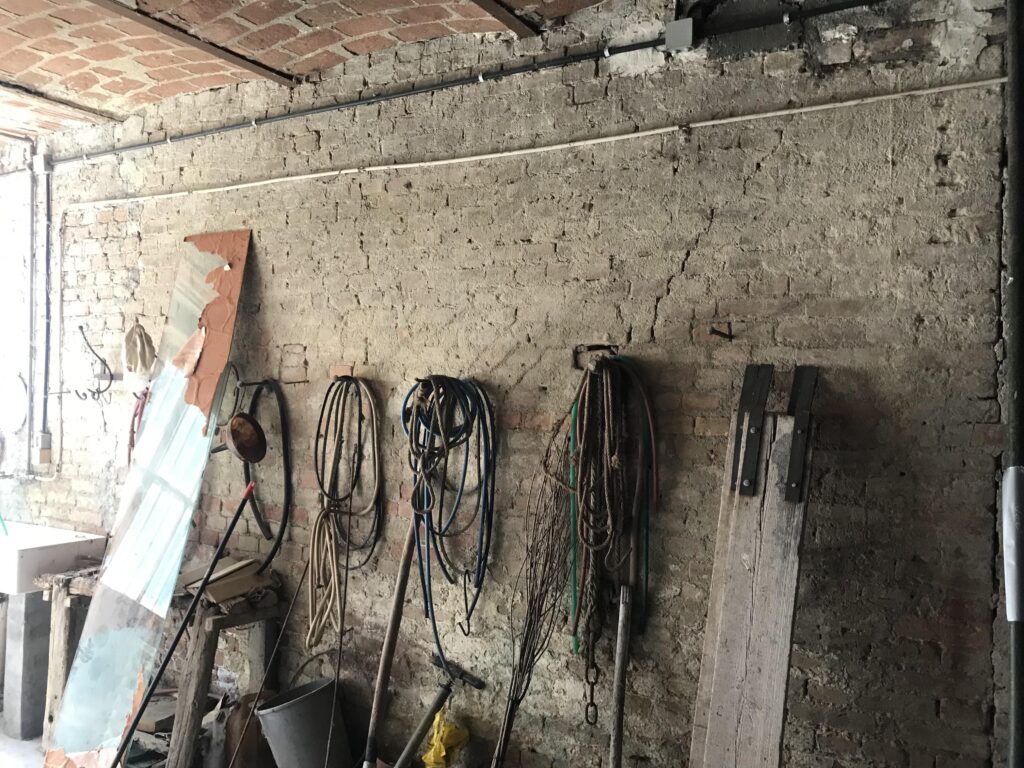 The old garage that will be transformed to a comfortable living room.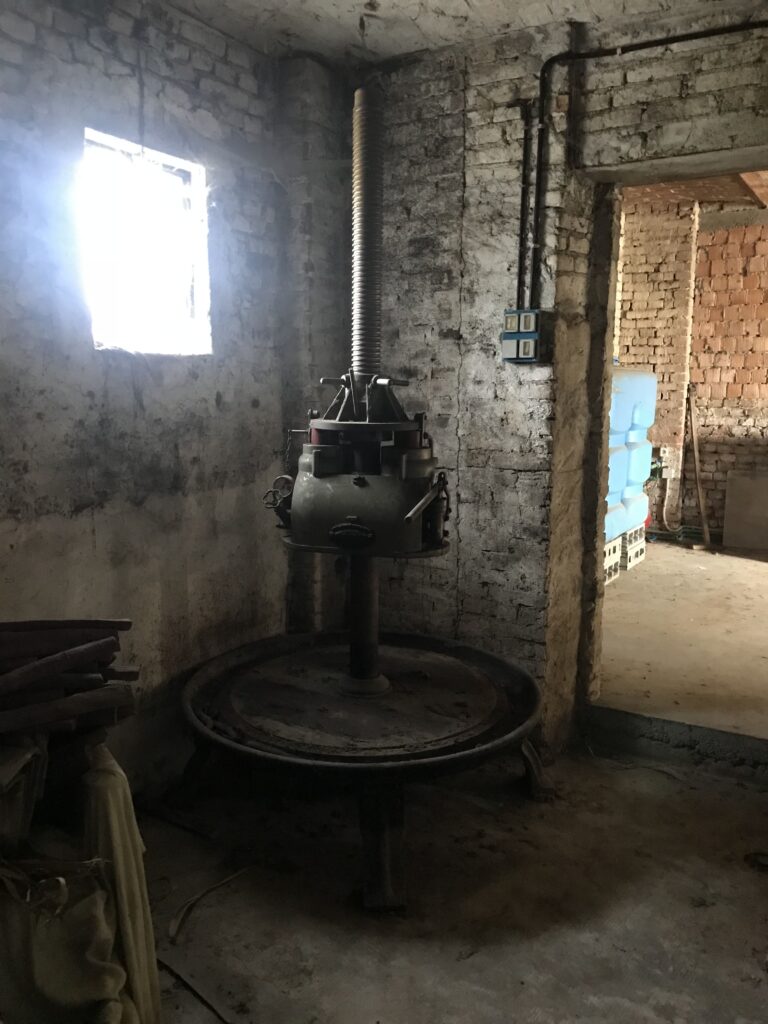 The old wine press, let us see what we can do with that.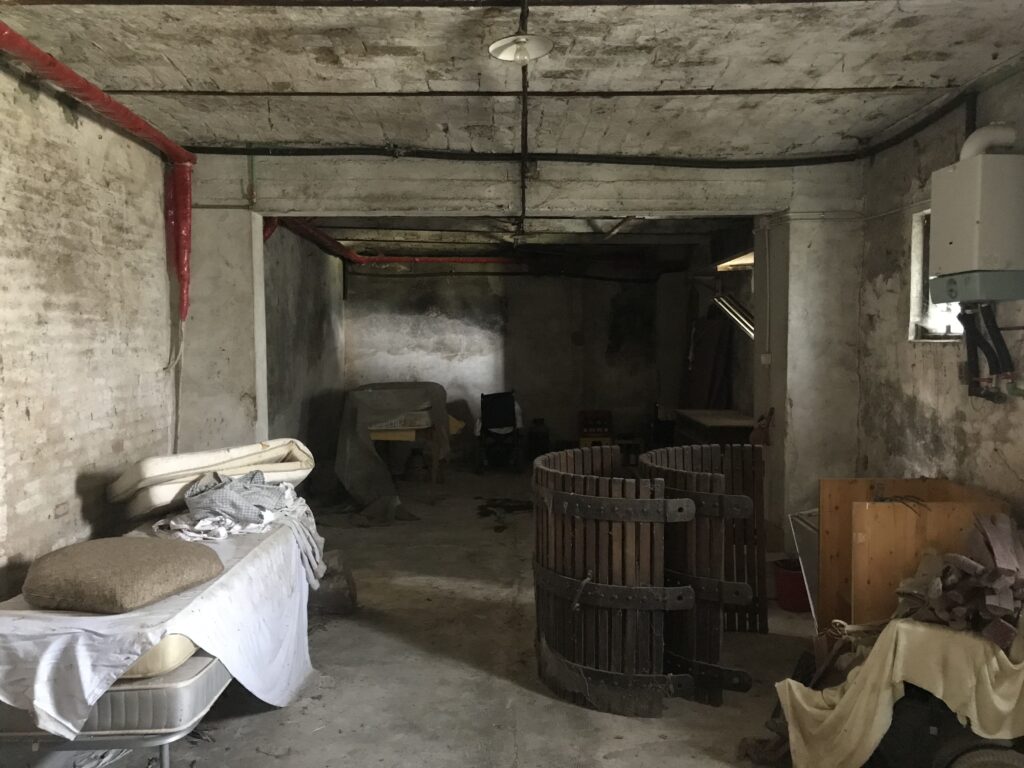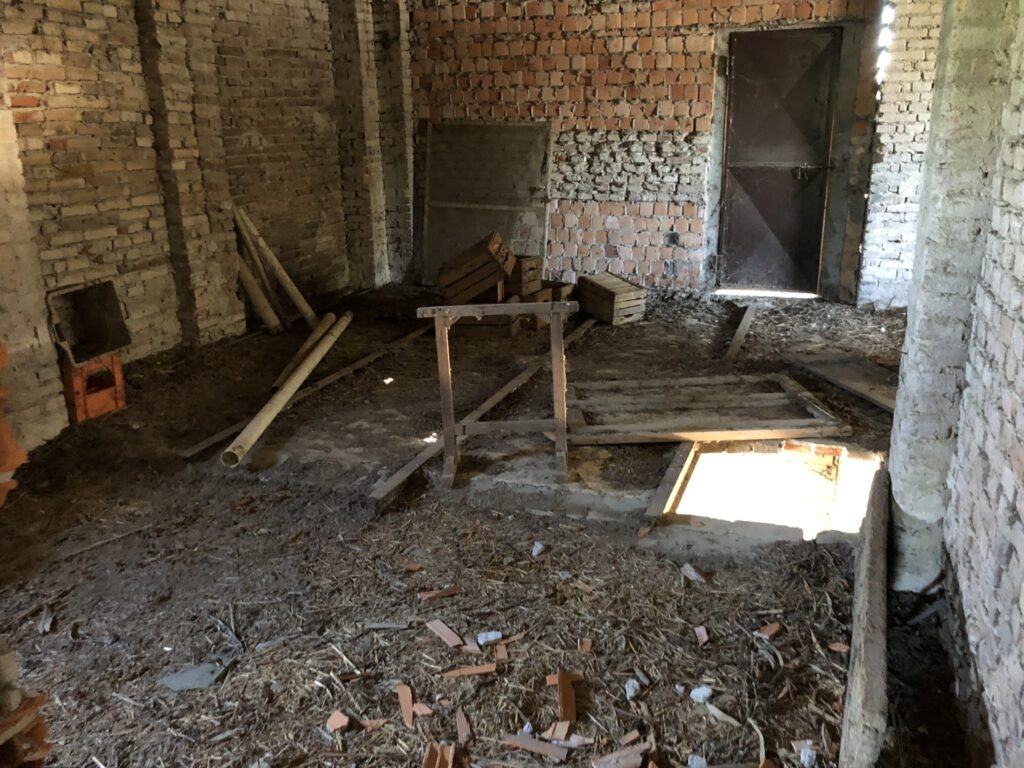 The attic will become two very nice bedrooms, but it's hard to imagine here.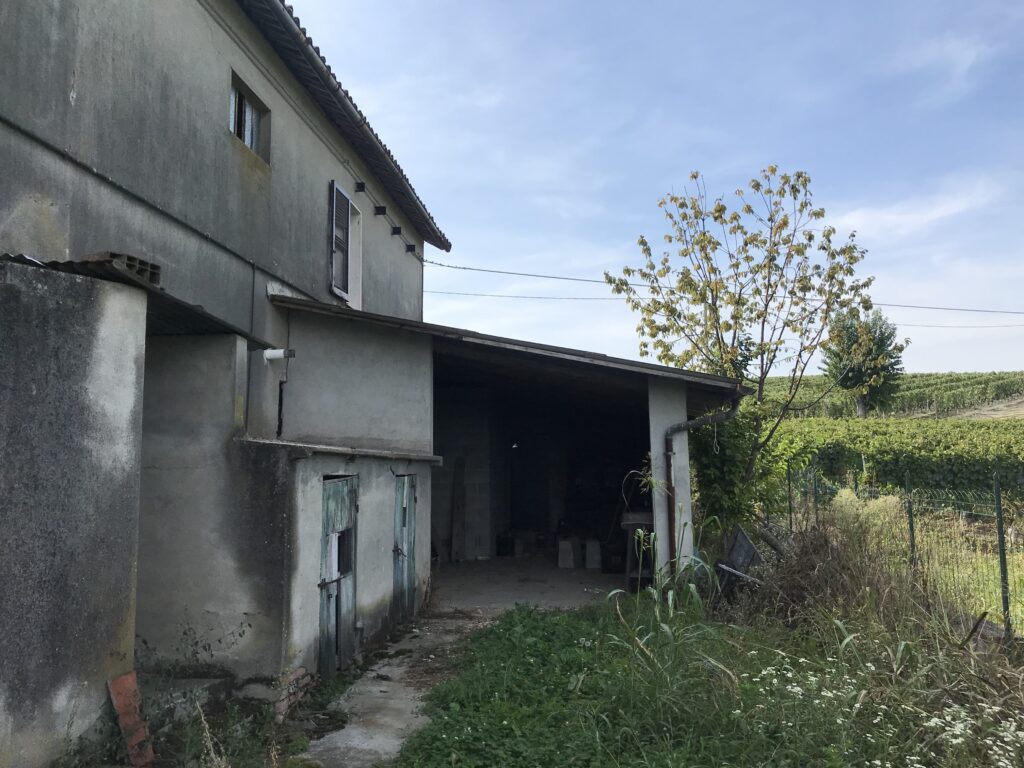 What a transformation. The old Italian houses usually do not paint the back of the house. But we will paint this too after the full renovation of this side.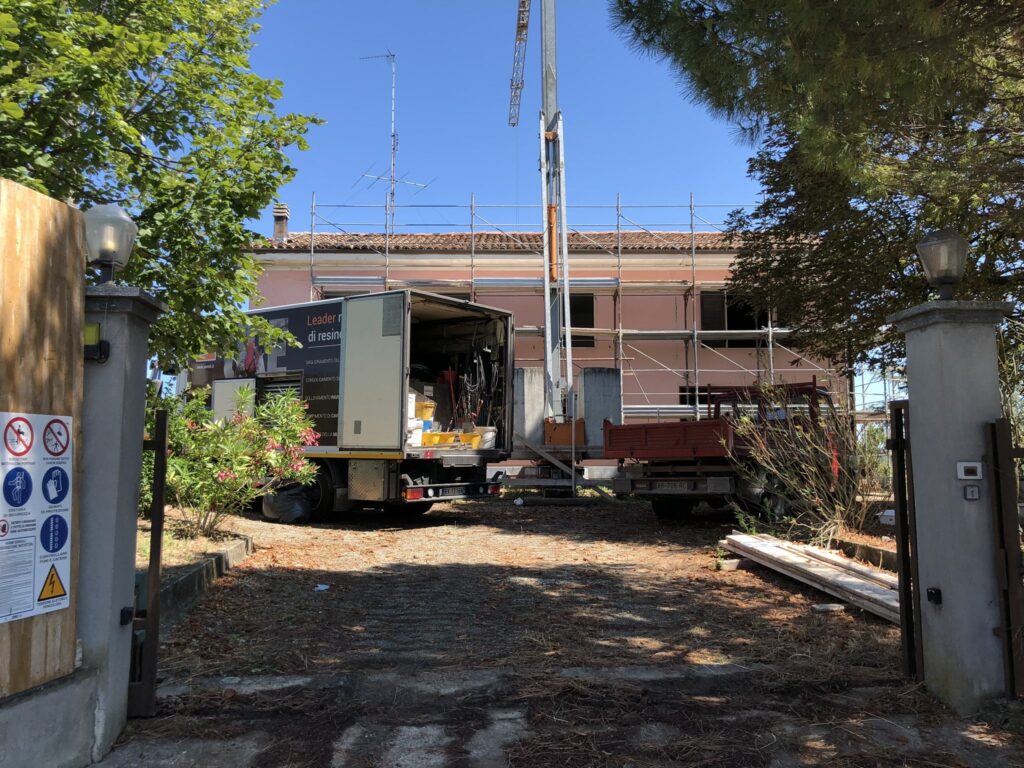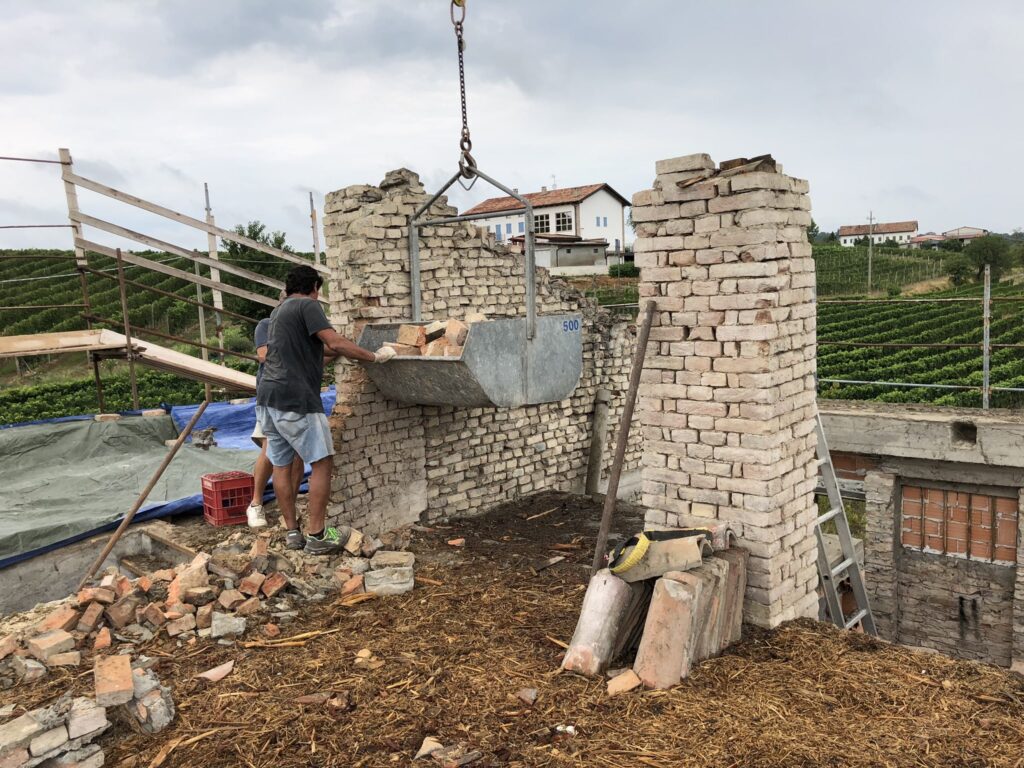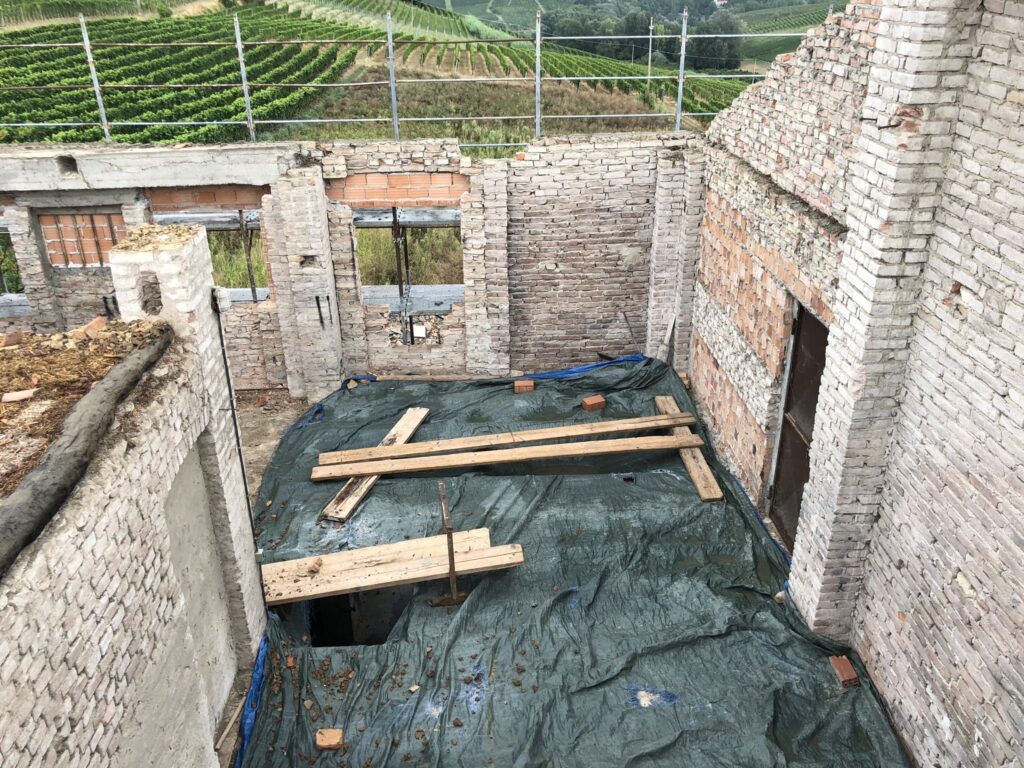 They said we have to put a new roof on the house. We thought it was just new tiles, but they actually replaced everything, including parts of the walls.
Conversation about the plan with our Geometra Francesco who oversees the building project.
It will become a bathroom at one point.
The kitchen walls are starting to take shape, here the refrigerator will be integrated into the wall.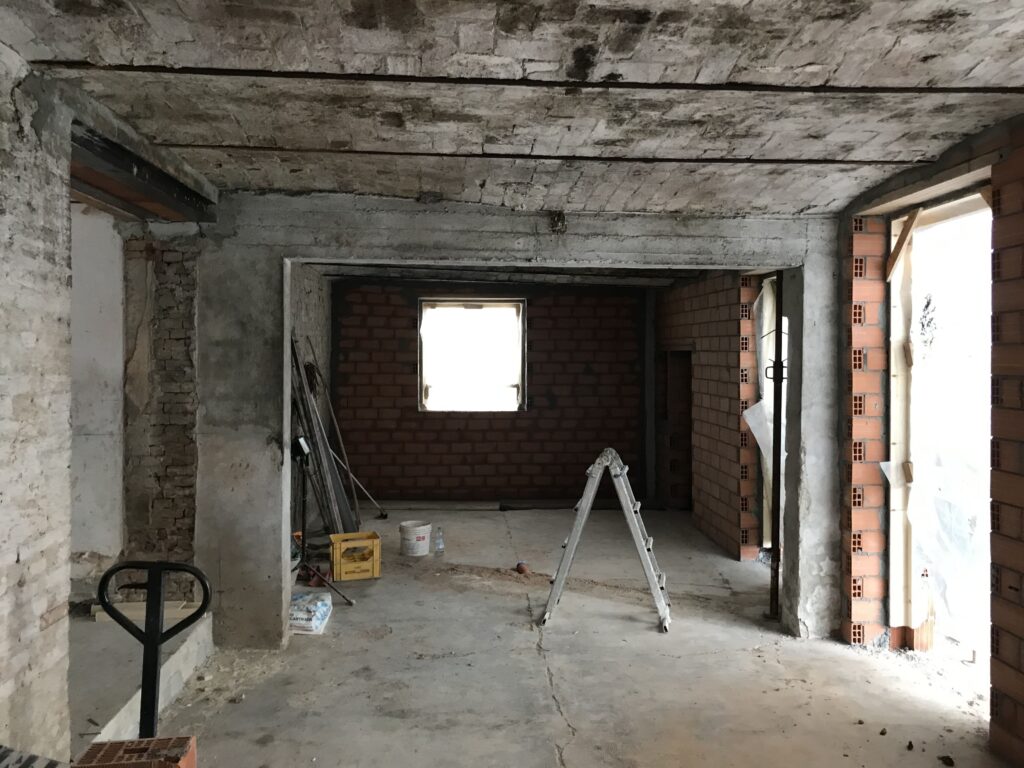 The dark storage room is transforming into a light kitchen and dining room, with 3 large glass doors leading out to the outside sitting area.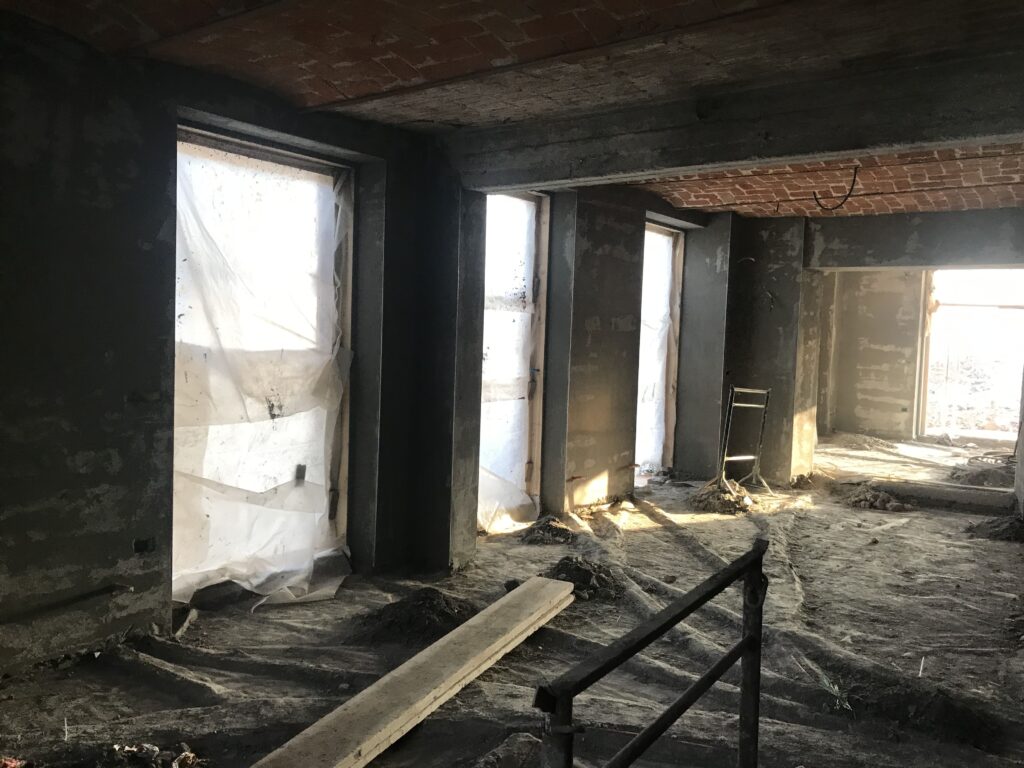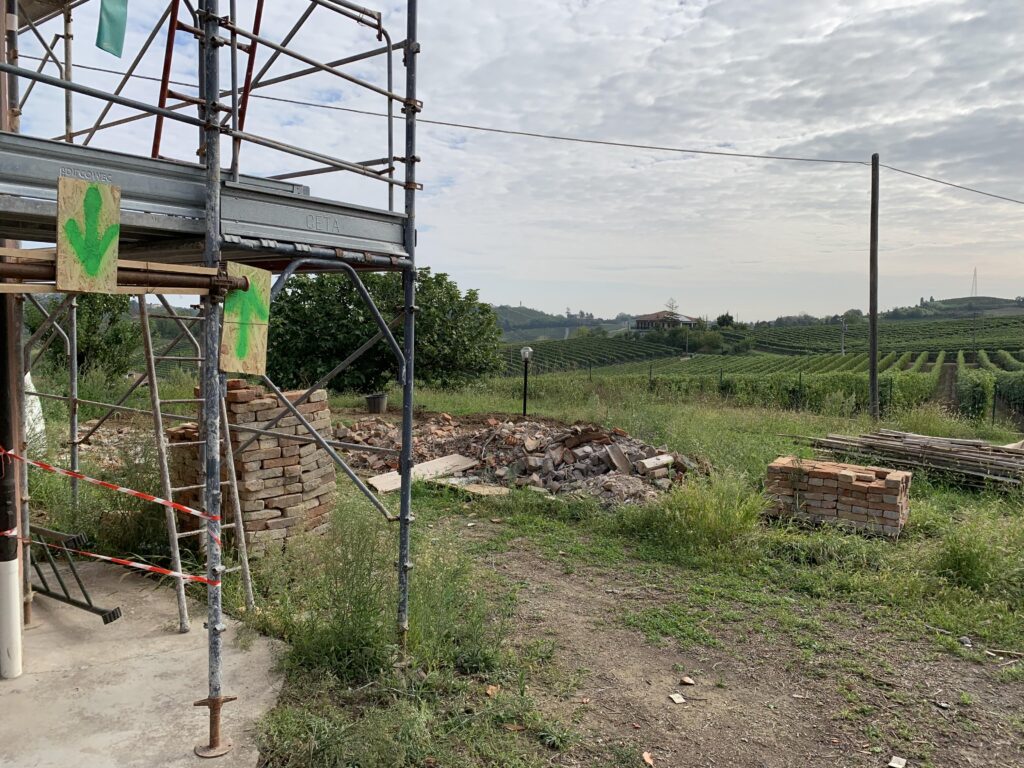 This will be the view towards the pool area and in the background you have a nice view of the vineyards.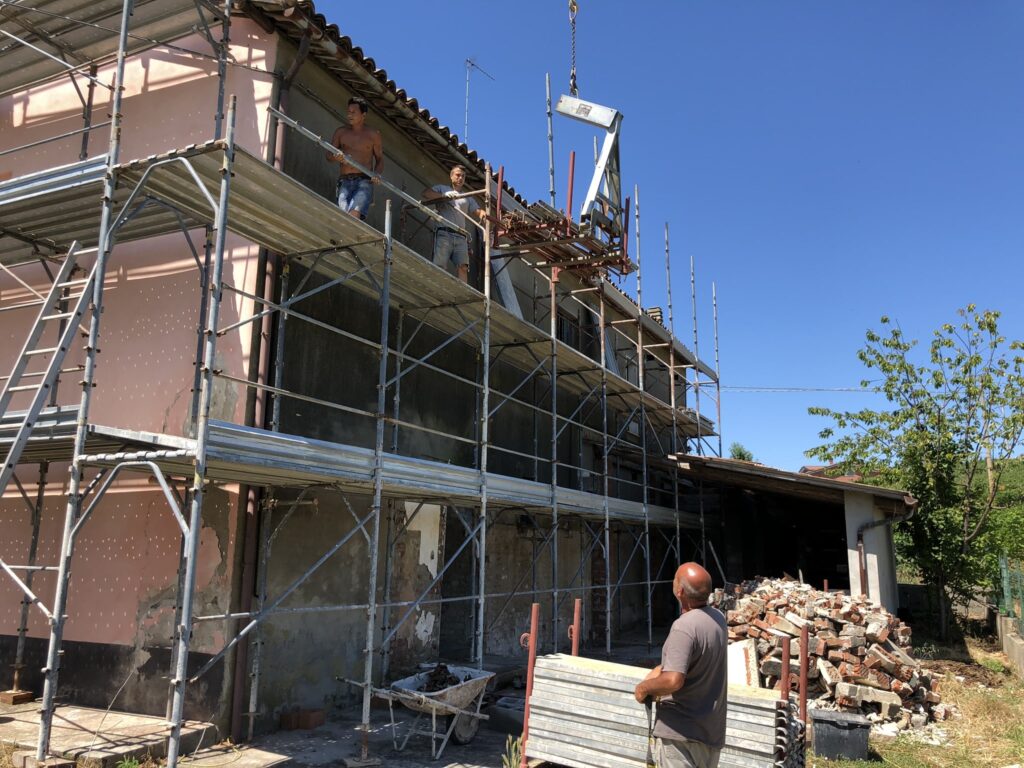 The back of the house that will become a great outside area to enjoy.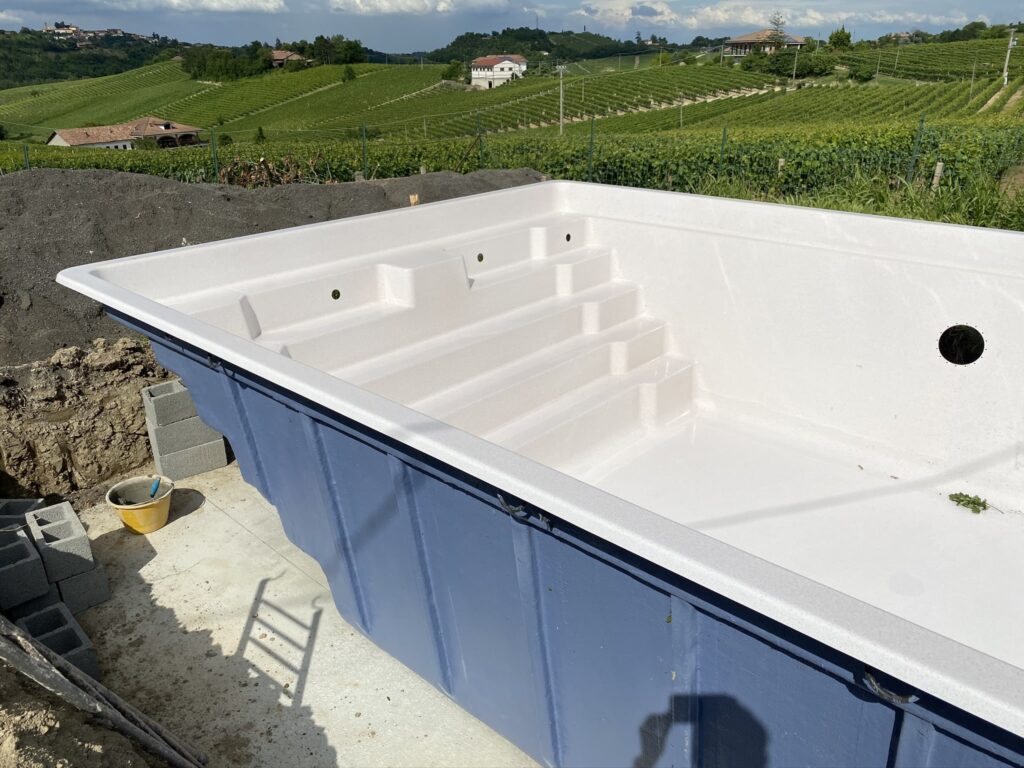 Getting the pool in place.
Sunrise over our project.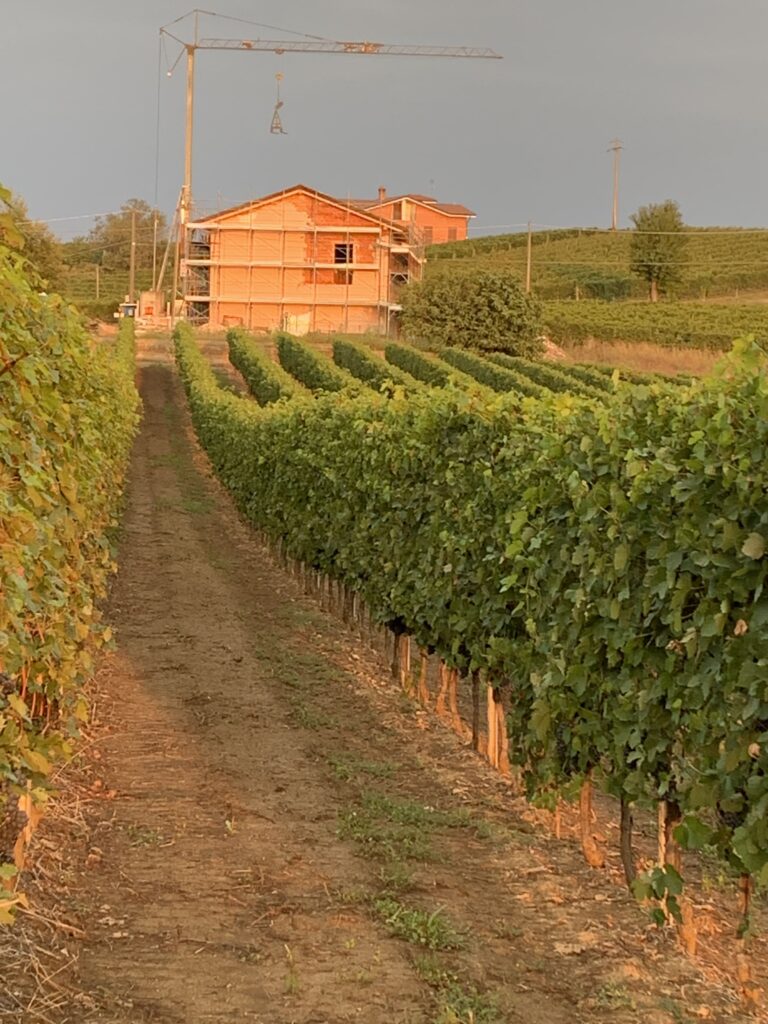 Early morning walk, wishing they were done soon.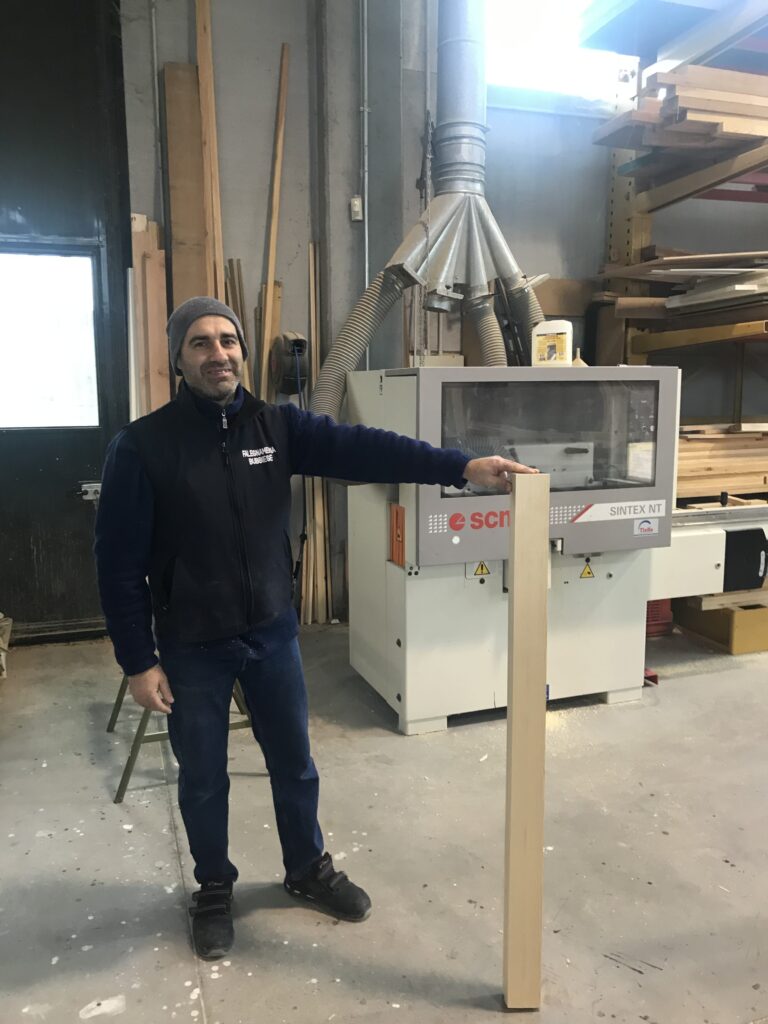 At the company that builds the windows and doors throughout the house.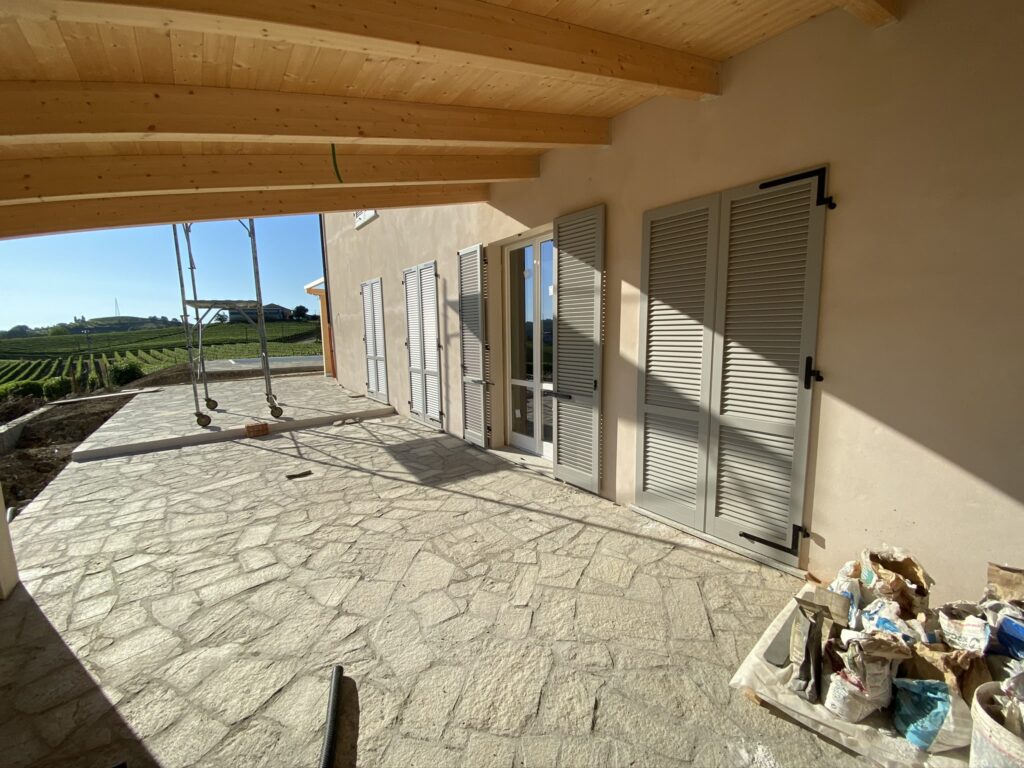 The back of the house. It's incredible to see the difference and this is not completed yet. This is where you can sit on a sunny or rainy day overlooking the pool and vineyards.
Work, work, work. This will be a nice relaxing area overlooking the pool.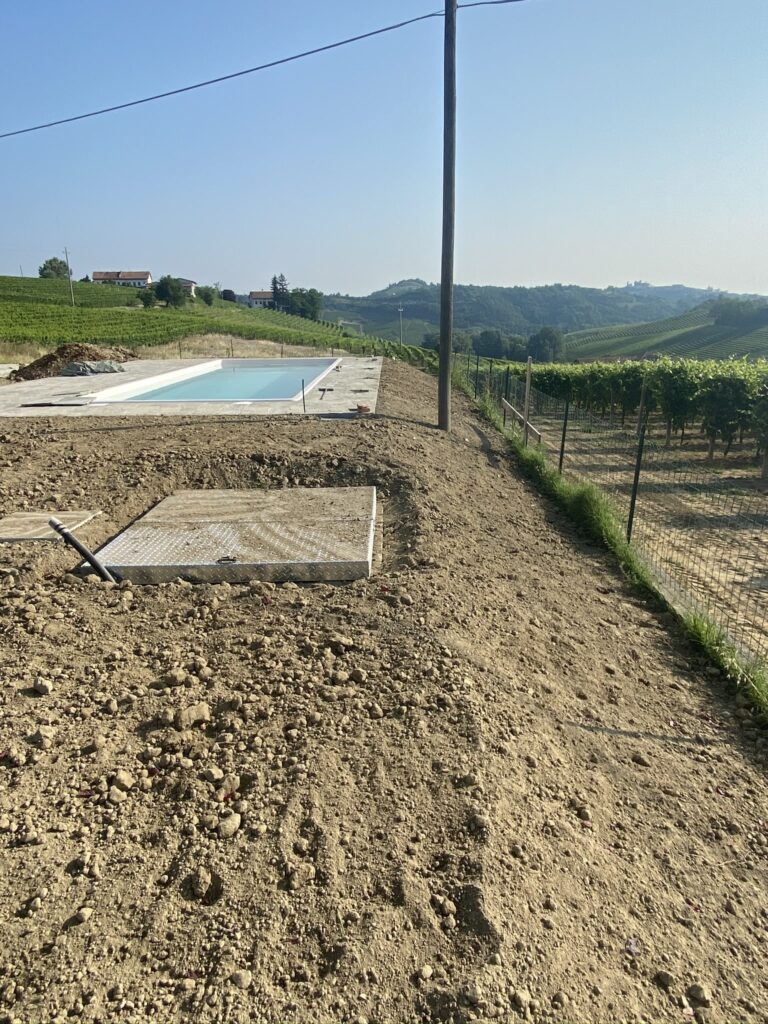 The pool from another angle and vineyards at all directions.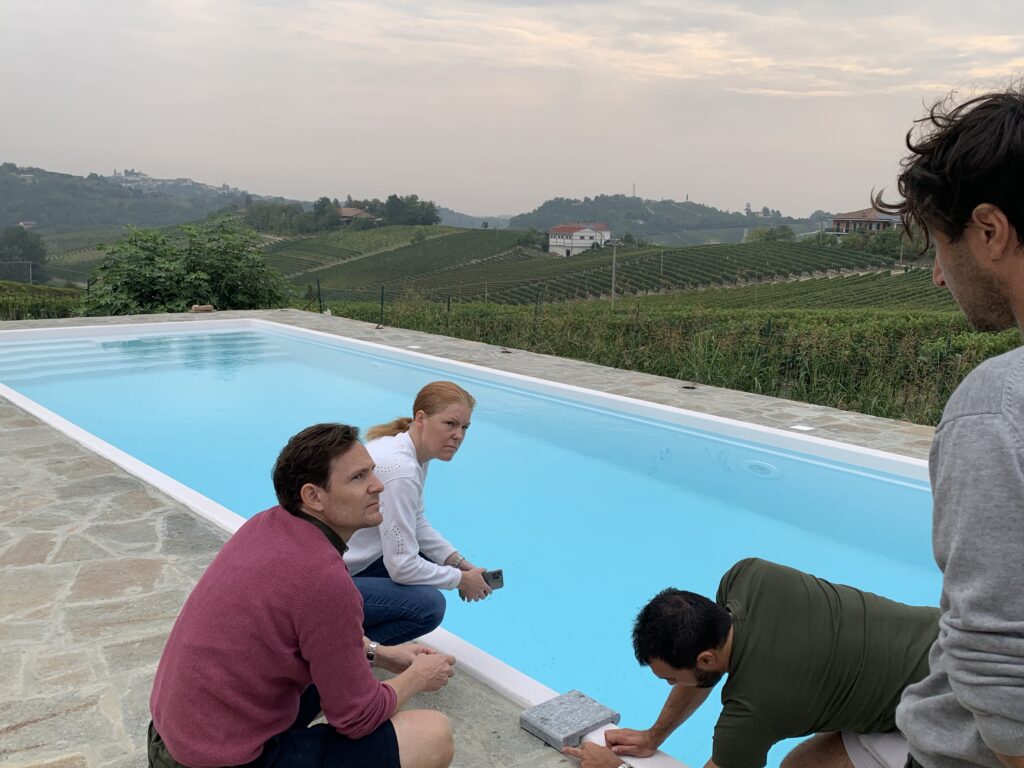 Finalizing the pool and having a conversation about how the edge will look when it's finished.
The wonderful view from one of the bedrooms, make sure you arrive first of your friends and pick one of the two bedrooms overlooking the pool.
For recreation we are building a Boule / Bocce court where you can enjoy a glass of wine and play friendly or competitive games with your friends and family.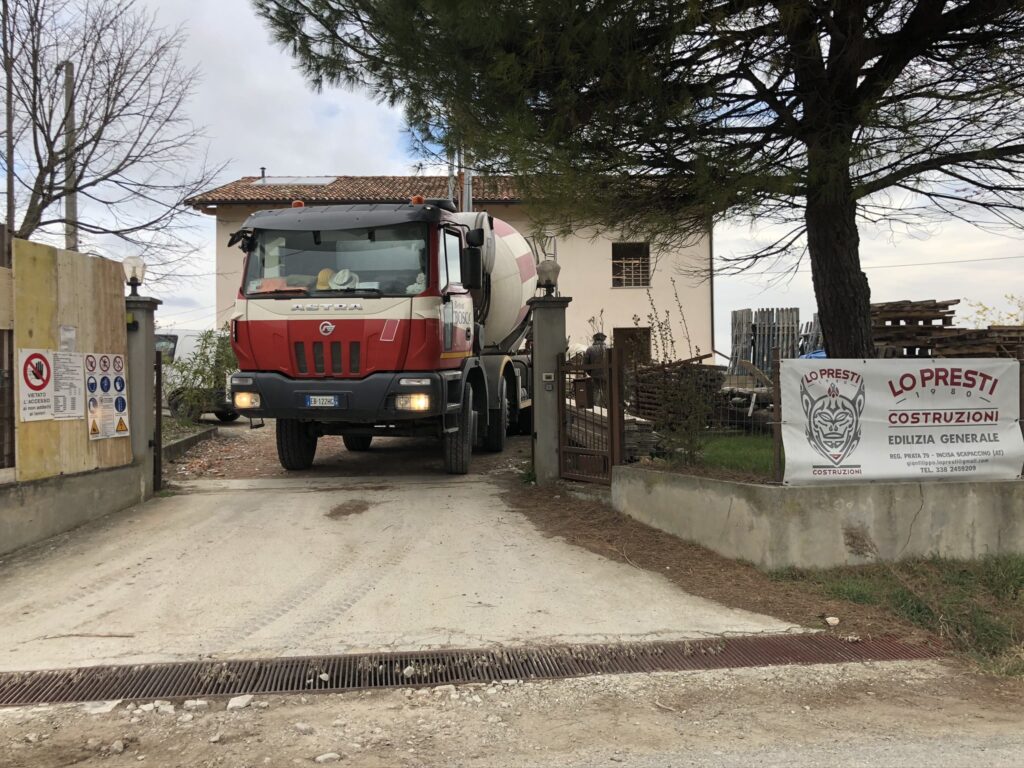 Our neighbor is telling us that they are working like crazy. It's nice to have neighbours looking out for us.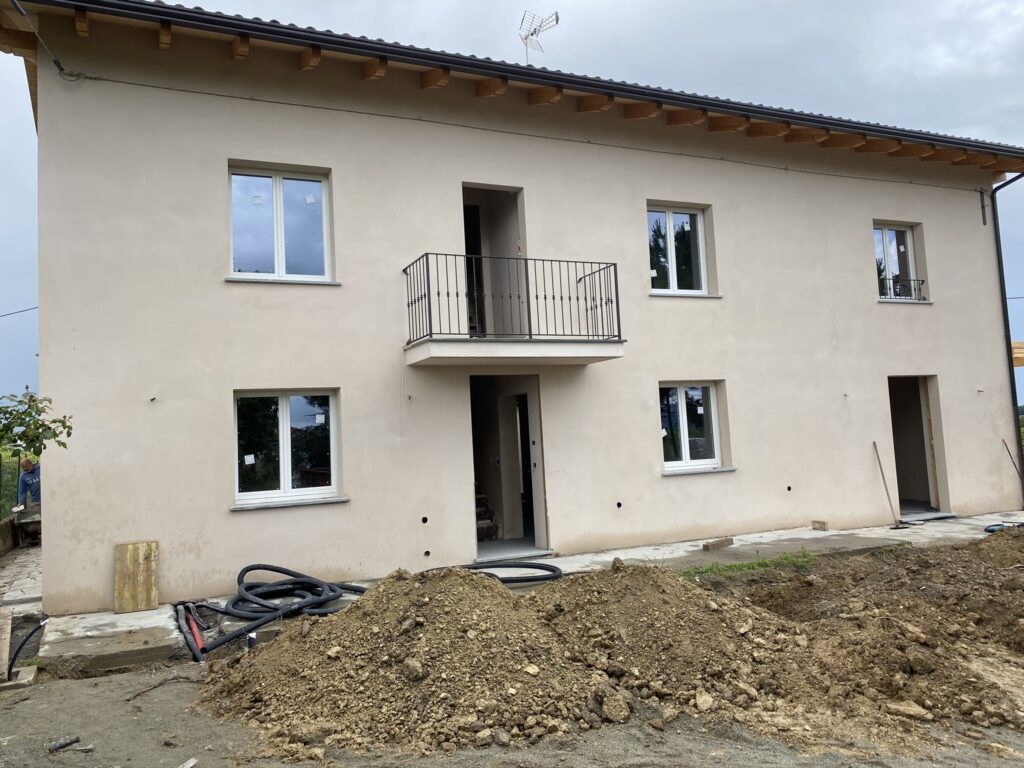 The entire ground on which the house stands on is reinforced to prevent new cracks in the restored walls.
The new windows are installed, and the new roof is in place with the beautiful old tiles.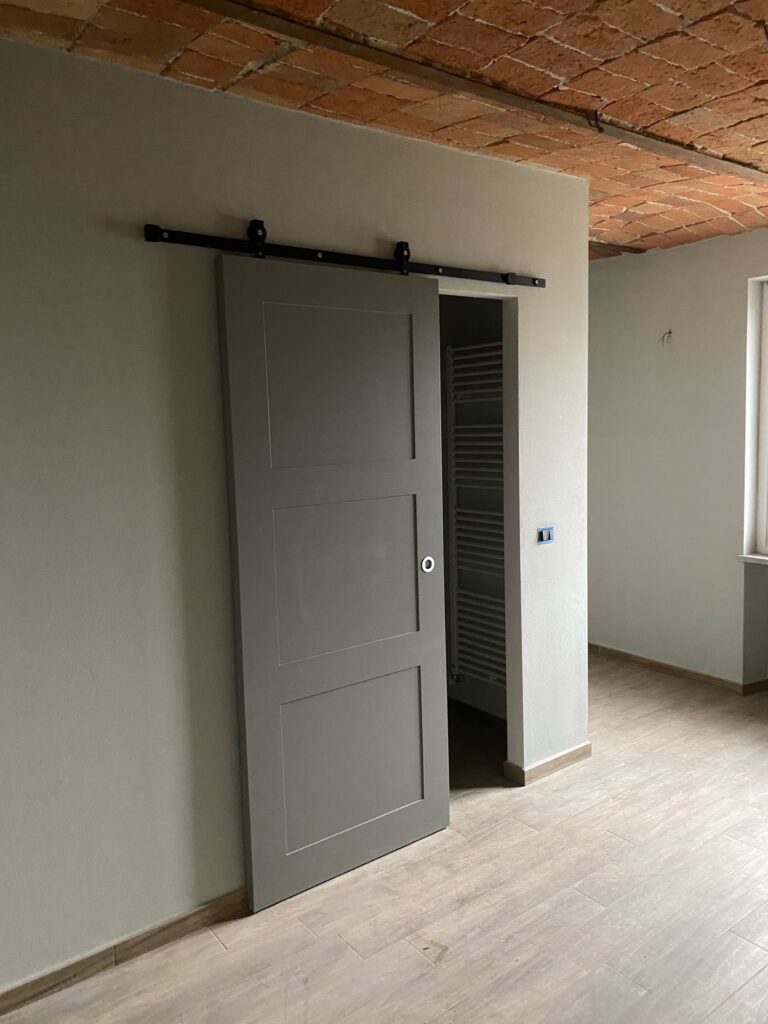 They did a very nice job with building the doors and you can also see the old Piemonte ceiling that we keep in almost all rooms.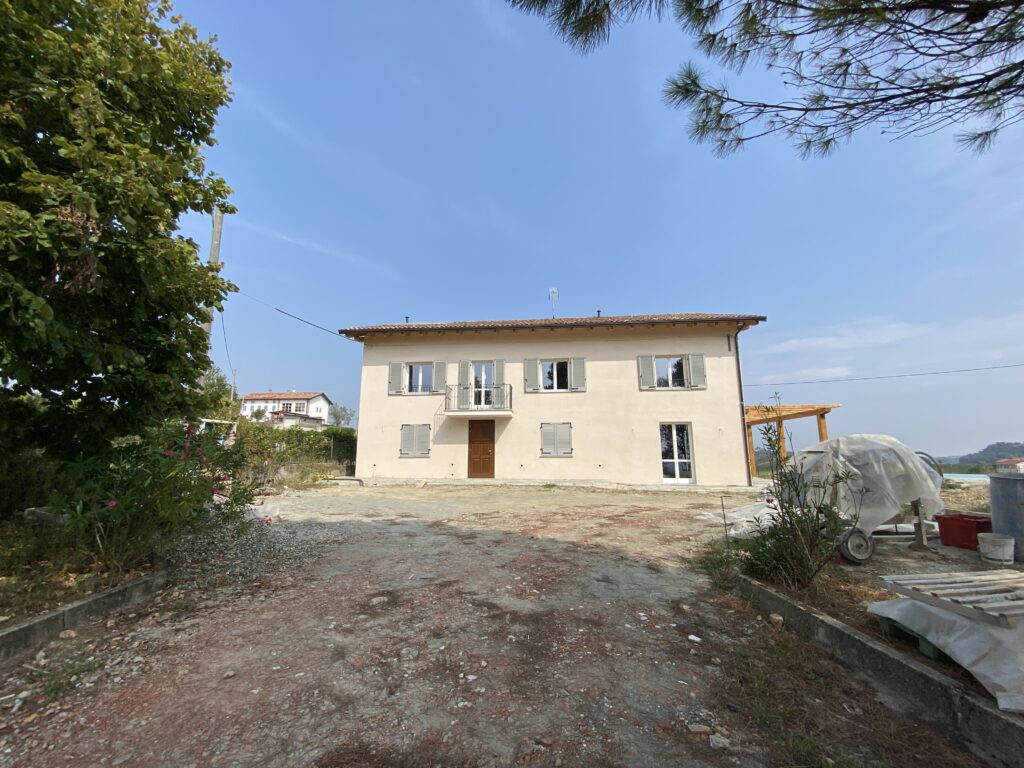 What a project! As the house is located in a Unesco area, it is strictly regulated what can be done during a renovation. We are so happy and proud to be able to give new life to this building for many years to come.